Tropikote EX Antifoul Paint Hard Modified Epoxy by Seahawk
Tropikote EX Antifoul Paint, Hard Modified Epoxy by Seahawk
Description:
Tropikote-EX Antifoul Paint Gallon Hard Modified-Epoxy 75.8% Cuprous-Oxide Bottom Paint
TROPIKOTE EX – 2100EX Series
TROPIKOTE EX™ is a multi-season hard modified epoxy antifouling paint that aggressively combats ALL types of fouling and reduces hull maintenance with year-round, trouble-free performance. It rolls on easily and dries into a permanent hard surface that is smooth and durable.
60% cuprous oxide in all colors
Better rollability
Extremely hard durable finish
Superior adhesion to fiberglass, steel and wood hull substrates
Ideal for marine professionals and DIY'ers alike
The industry's best written warranty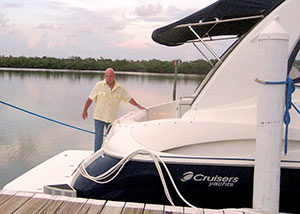 "My boat stays in the water, and since the application of Tropikote there has never been hard growth on the hull bottom. Almost four years after the original bottom job, 95% of the bottom paint is still intact and will require only light sanding. We will recoat with two coats of Tropikote Black. I could not be happier with Sea Hawk products and your customer support. We will use nothing but Sea Hawk Paints!
Thank you for your dedication to superior marine products and customer service."
Bill Webb
Punta Gorda, FL
This product may not be sold or applied in the United States. Please check with your respective Country for regulatory requirements regarding sale and use of the product.
For Product Specifications and Application Guidelines Click Here